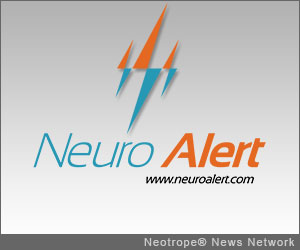 WHITE PLAINS, N.Y. /New York Netwire/ — According to Neuro Alert, Intraoperative Neurophysiological Monitoring (IONM), also known as surgical neurophysiology, involves continuous monitoring of muscle, nerve, brain and spinal cord functions during a wide range of complex surgical procedures.
IONM plays a vital role in detecting, preventing and reducing the incidence of neurologic complications. These complications may arise as a result of brain, spine, vascular, cardiovascular, orthopedic and ENT surgeries and go unnoticed without proper monitoring. The timely neurophysiological assessments may ward off impending injury and enable surgeons to take corrective action while the patient is still in operating room.
There are two primary purposes for IONM:
1. Techniques used to identify impeding damage to the nervous system.
2. Techniques used to map the structures of the nervous system.
"Oftentimes, major surgeries place the nervous system at risk. Therefore, neuromonitoring is a rapidly growing field, gaining enormous popularity among surgeons, surgical teams and hospitals across the country," says Dr. T.V. Seshan, the founder and clinical director of Neuro Alert, White Plains, N.Y.-based company providing neuromonitoring services for healthcare professionals. "In fact, it is becoming standard of care for many neurosurgical procedures. When it comes to influencing patient outcomes, the value of effective, real-time neuromonitoring in undeniable."
So, here are the some of the main advantages of using IONM during surgery:
– IONM is a set of minimally-invasive and cost-effective techniques designed not only to protect patients and avert potential injury, but also dramatically reduce physician liability.
Real-time neuromonitoring leads patients to better clinical outcomes, due to the live feedback given to the surgical team with regards to the status of the nervous system.
– Neurophysiological monitoring is being performed by a highly-trained and certified neurotechnologist who works in an operating room alongside surgeons, nurses, and anesthesiologists. The technologist uses computerized equipment to monitor the electrical signals coming from the brain, spinal cord, cranial or peripheral nerves, and muscle.
– The whole process is being supervised by licensed, board certified physicians. If serious or even minor complications occur, the monitoring team – consisting of the neurotechnologists and physicians – will instantly alert the surgical team, allowing them to take corrective action before neurological injury becomes permanent.
"Intraoperative monitoring is more than just a safety net for clinical outcome or liability-it's an important practice of medicine that involves coordination and teamwork to maintain integrity of neural structures and, ultimately, quality of life," says Karthik Seshan, director of operations and business development at Neuro Alert. "It is a rapidly evolving field, with constantly developing technological and clinical advances. As a result, we see increased demand in the healthcare market for these useful diagnostic and navigation tools."
About Neuro Alert:
Neuro Alert is a physician-owned and operated company providing intraoperative neurophysiological monitoring (IONM) services for surgeons and hospitals since 2006. The fast-growing White Plains, N.Y.-based organization was founded by Dr. T.V. Seshan – a renowned physician, specializing in physical medicine and rehabilitation who has been actively involved in intraoperative monitoring over the course of thirty years.
The simple yet crucial monitoring procedures, offered by Neuro Alert, are set up to detect any neurological deficits during major surgeries, allowing surgeons to gain instant feedback about their patient's condition and avert potential adverse effects. Neuro Alert consists of a team of experienced and highly-skilled physicians and technical professionals who work together to enhance treatment precision, reduce physician liability, and ensure patient safety.
For more information about Neuro Alert, please visit: http://neuroalert.com/ or call (888) 787-6267.
Copyright © 2013 New York Netwire™ and Neotrope®. NewYorkNetwire™ is a news publication of the Neotrope News Network and a trademark of Neotrope – all rights reserved. NEWS SOURCE: Neuro Alert