Home
Tags
Republican candidate
Tag: Republican candidate
WHEELING, W.Va., Jan. 20, 2022 (SEND2PRESS NEWSWIRE) -- Tuesday the 18th in a YouTube post about the Candidate visiting Pool's Castle. Tim Pool runs a popular podcast, more popular than CNN. He has the power to help promote an unknown Congressional candidate like the one running in his District, Craig Roberts.
HOUSTON, Texas, Dec. 15, 2021 (SEND2PRESS NEWSWIRE) -- On Monday December 13, 2021, Conservative Activist, Award-Winning Television Journalist, and Realtor Carmen Maria Montiel filed to run for US Congress, Texas District 18, in the March 2022 Republican Primary.
WHEELING, W.Va., Nov. 23, 2021 (SEND2PRESS NEWSWIRE) -- Pro-Cannabis Republican Candidate for Congress, Craig "X" Roberts, The General Pharmer, was sitting on his hotel balcony overlooking the Caribbean Sea when an FBI agent from Wheeling West Virginia called his cell phone. The agent wanted to know about January 6 insurrection and the events that took place at the U.S. Capitol.
UNIVERSAL CITY, Texas, Oct. 7, 2021 (SEND2PRESS NEWSWIRE) -- I am excited to announce my candidacy as a Republican in the 28th U.S. Congressional District of Texas. I'm running for Congress because I'm sick of illegal immigrants pouring into our country. I'm tired of the caravans swarming our border. I don't like illegal alien criminals putting my family or yours, at risk.
TIGARD, Ore., Sept. 21, 2021 (SEND2PRESS NEWSWIRE) -- Nick Hess, local business owner and entrepreneur, announced today his candidacy for the Republican nomination as Oregon Governor for the 2022 election. Mr. Hess is running as a moderate, fiscal conservative in hopes of bringing Oregonians together.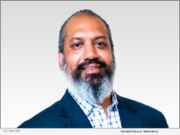 HARLEM, N.Y., July 28, 2020 (SEND2PRESS NEWSWIRE) -- District Leader Oz Sultan announced today that he is the reformed Republican candidate for New York's 30th District for State Senate. Sultan, a Harlem resident, has gone from a Harlem Resident to a District Leader for the 70th Assembly.