Home
Tags
Florida restaurants
Tag: florida restaurants
MIAMI, Fla., July 28, 2022 (SEND2PRESS NEWSWIRE) -- Doherty Enterprises, an Applebee's® franchisee, announced today its first Applebee's ghost kitchen concept to open in Miami on July 27, 2022. Located in the trendy Wynwood Arts District just north of Downtown Miami, the new to go and delivery concept will offer area residents a limited selection of their favorite Applebee's menu items with the convenience of home delivery.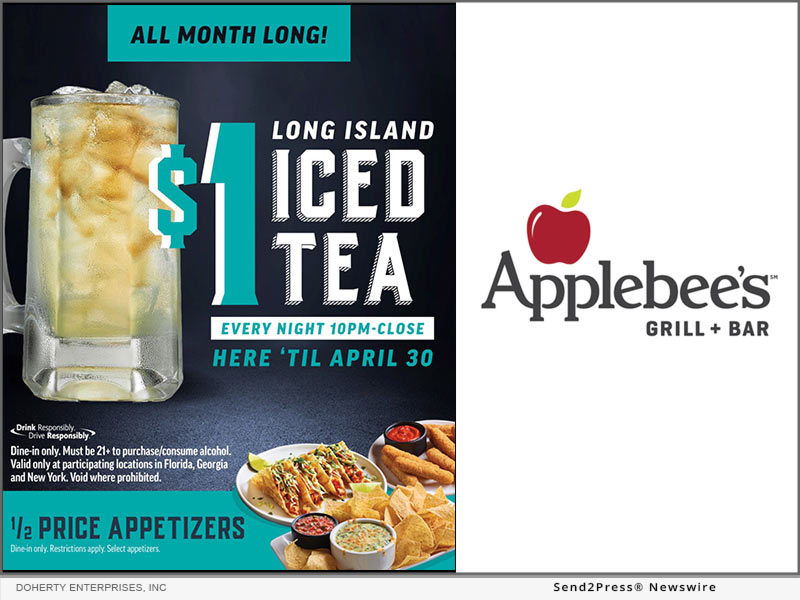 JACKSONVILLE, Fla., April 7, 2022 (SEND2PRESS NEWSWIRE) -- Applebee's Neighborhood Grill + Bar is welcoming spring with a special $1 late night drink every evening in April from 10 pm to close. Starting today, and running through April 30, guests can enjoy a tasty $1 Long Island Iced Tea, as well as select half-priced appetizers, at participating Applebee's® restaurants in Florida and Georgia* that are owned and operated by local franchisee Doherty Enterprises.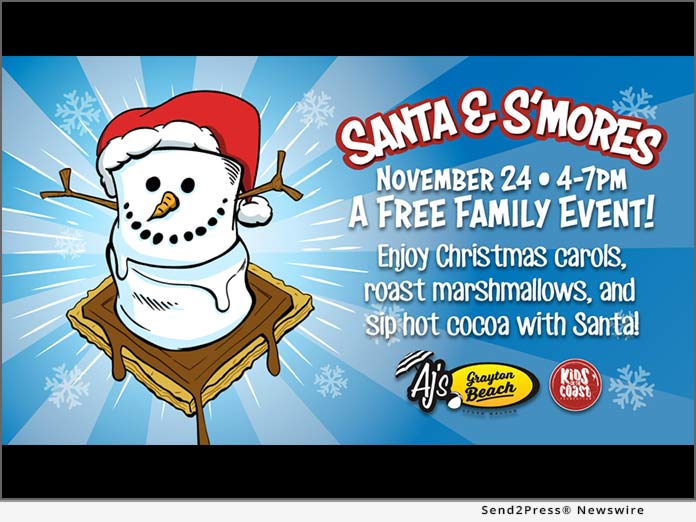 GRAYTON BEACH, Fla., Nov. 19, 2021 (SEND2PRESS NEWSWIRE) -- Mr. Claus comes early this year at AJ's Grayton Beach Fourth Annual "S'mores with Santa" event. This free family activity is set to kick off on Wednesday, November 24 from 4 p.m. till 7 p.m. and is the ideal way to get into the holiday spirit.
DESTIN, Fla., Nov. 18, 2021 (SEND2PRESS NEWSWIRE) -- For the sixth year, AJ's on the Bayou, will host a free Thanksgiving Day meal from 11 a.m. till 4 p.m. Last year, the waterfront restaurant served close to 1,000 meals. "We open up our doors to everyone, to ensure that no one is alone or hungry for the holiday," says Keith Waters, Director of Operations for AJ's.
WINTER GARDEN, Fla., Sept. 7, 2021 (SEND2PRESS NEWSWIRE) -- Tres Amigos Grill in Winter Garden known for creating, grilling and serving a fusion of Tex-Mex, Grilled and Mexican Style offerings announces the addition of Chef John's Street Tacos to its menu.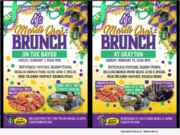 FORT WALTON BEACH and GRAYTON BEACH, Fla., Jan. 14, 2021 (SEND2PRESS NEWSWIRE) -- AJ's Restaurant Group is celebrating their 2nd Annual Mardi Gras Brunch at two of their locations on the Emerald Coast. AJ's on the Bayou on Sunday, February 7; and AJ's Grayton Beach on Sunday, February 14. Brunch at both locations will begin at 10 a.m. featuring New Orleans favorites such as Mardi Gras Omelette, Beignets, Bread Pudding, Jambalaya, Etouffee, with a crawfish boil starting at 12 p.m.