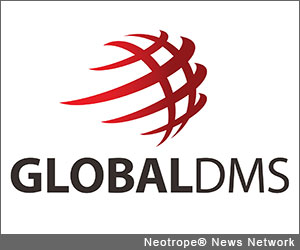 LANSDALE, Pa. /New York Netwire/ — Global DMS, the leading provider of Web-based compliant valuation management software, announced that it will be holding a free webinar on how to utilize technology to maintain an efficient valuation management process and full compliance throughout that process. The webinar will be held on Dec. 12, 2012, at 2 p.m. EST.
Attendees of the webinar will have a much better understanding of how to comply with new industry rules and regulations that impart collaboration, control and confidence; ultimately reducing appraisal costs, risk and fraud.
Appraisal reports are the sole indicator of value for collateral, securing the largest personal financial transaction most people will make in their lifetimes. In light of the mortgage downturn the country has faced over the past several years, it's no wonder appraisal reports have garnered so much scrutiny as of late. Lenders and regulators alike have begun to realize the magnitude of the role appraisals play in high credit quality, sensible mortgages.
Webinar speakers include:
* Elizabeth Green, Principal Consultant at rel-e-vant Solutions;
* Lisa Binkley, SVP at Platinum Data Solutions;
* Alan Hummel, SVP and Chief Appraiser at Forsythe Appraisal;
* Tony Pistilli, Principle Consultant at Valuation Consulting;
* Matt McHale, CRO at Global DMS.
Interested parties can sign up for the webinar by clicking here: http://www.nationalmortgagenews.com/webinars/-1033003-1.html .
About Global DMS:
Founded in 1999 and headquartered in Lansdale, Pennsylvania, Global DMS is the mortgage industry's preeminent provider of commercial and residential real estate valuation solutions catering to lenders, servicers, AMCs, appraisers and other real estate entities. The company's solution set is cost effectively delivered on a software-as-service (SaaS) transactional basis that ensures compliance adherence, reduces costs, increases efficiencies and expedites the entire real estate appraisal process. Notable is that Global DMS has retained 100 percent of its lender clients since its inception. The Company's solutions include its eTrac Management platform, eTrac Enterprise platform, WebForms, Global Kinex, AVMs and the MISMO Appraisal Review System (MARS). For more information, visit the company's web site at www.globaldms.com or call (877) 866-2747.
Copyright © 2012 New York Netwire™ and Neotrope®. NewYorkNetwire™ is a news publication of the Neotrope News Network and a trademark of Neotrope – all rights reserved. NEWS SOURCE: Global DMS