Home
Tags
Travel insurance comparison
Tag: travel insurance comparison
NEW YORK, N.Y., /NEW YORK NETWIRE/ -- TravelInsurance.com, the fastest growing independent travel insurance comparison platform, is proud to announce that May 2023 marks 10 years of providing travelers around the world with personalized trip protection. Co-Founders, Drew Sharma and Stan Sandberg, launched TravelInsurance.com in 2013 to provide consumers with an easy and transparent self-service travel insurance online shopping experience.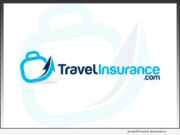 NEW YORK, N.Y., Jan. 15, 2020 (SEND2PRESS NEWSWIRE) -- With the kick off of the Cruise Wave Season this month, the time when cruise companies offer the best deals on cruises, TravelInsurance.com urges travelers to purchase travel insurance early to protect their investments and ensure they're covered in the event of travel mishaps.
NEW YORK, N.Y., Dec. 10, 2019 (SEND2PRESS NEWSWIRE) -- TravelInsurance.com today announced they have surpassed 50,000 5-star reviews through the Shopper Approved platform, one of the fastest-growing customer review companies in the United States. Verified customers on TravelInsurance.com have rated the travel insurance comparison site a 4.8 out of 5.0, with 97% noting they would recommend it to others.