Home
Tags
Hotel and Hospitality
Tag: Hotel and Hospitality
NEW YORK CITY, N.Y. /NEW YORK NETWIRE/ -- Havana Central Restaurant & Rum Bar, the Cuban restaurant with three locations across New York and New Jersey, is preparing to launch a new website. This refreshed web presence will give online visitors more information about the restaurant's dine-in, takeout, delivery, Happy Hour, off-site catering, and on-site event hosting.
NEW YORK, N.Y. /New York Netwire/ -- LR Paris announced the appointment of Lee Rolnick as Head of Sales for the North American Market. Founded in 1959, LR Paris is the leading agency providing fully integrated, Branded Products Solutions.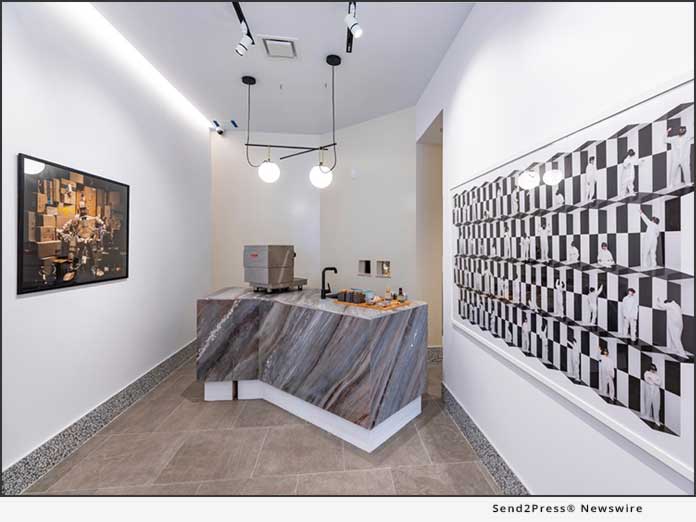 NEW YORK, N.Y. /New York Netwire/ -- A new art-inspired cafe is taking residence in New York City's SoHo neighborhood. By Name, a multi-purpose space located at 324 Bowery, is opening on June 5, 2019 with the goal of creating a contemporary art space for the community of local and international emerging artists contributing to the vibrancy of New York and beyond.
NEW YORK, N.Y. /New York Netwire/ -- Located in East Village, Thai Direct Bowls is the first healthy, gluten and dairy free Thai restaurant in New York City. Street Thai food reinvented for healthy eating, served in salad and rice bowl style, with authentic Thai flavors. All Thai bowls are gluten free and dairy free with vegan and vegetarian options
BROOKLYN, N.Y. /New York Netwire/ -- A new restaurant has emerged in the former home of an avant garde theater in Williamsburg. Monarch Theater Restaurant, located at 146 Metropolitan Avenue, offers a unique and inspired collection of small- and large-plate Asian dishes, influenced by the cuisine of China, Japan, Korea, Taiwan, and Thailand.
NEW YORK, N.Y. /New York Netwire/ -- EMRG Media is excited to announce it's hosting the fifth year of the Event Planner Expo, a premier events and hospitality tradeshow. This year its speaker lineup is more impressive than ever and will take place on Oct. 4, 2017, at the Metropolitan Pavilion, 125 West 18th Street from 2:00 p.m. to 8:00 p.m.
EMERYVILLE, Calif., Oct. 3, 2016 (SEND2PRESS NEWSWIRE) -- Yuzu Ramen & Broffee, an authentic Japanese restaurant in the Bay area, announced they have added 5 new ramen dishes to their menu now offering 8 varieties in total. The new additions include a spicy tonkotsu, spicy gyukotsu, spicy veggie, cheesy tonkotsu, and a cheesy gyukotsu.
DESTIN, Fla. -- FUEL at North Light, a new restaurant providing coastal fare with island flare by North West Floridian tastemaker and chef, Dan Pettis, will open at North Light Yacht Club at 113 E John Sims Parkway. The 100 seat, casual, fine dining destination will provide locally sourced food in a relaxed yet upscale atmosphere with expansive, breathtaking, waterfront views.