Home
Tags
General Services Administration
Tag: General Services Administration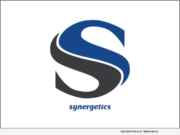 FORT COLLINS, Colo., March 23, 2021 (SEND2PRESS NEWSWIRE) -- Synergetics has been awarded the General Services Administration (GSA) IT MAS Contract, after a thorough assessment from the GSA. This award is a testament to Synergetics' competencies, execution, and customer success.
SANTA FE SPRINGS, Calif., May 14, 2020 (SEND2PRESS NEWSWIRE) -- IMPRES Technology Solutions, Inc., a leading IT solutions provider for the US Federal Government, today announced an estimated $67 million award to provide standardized, pre-configured rugged laptop devices to federal customers via the General Services Administration AdvantageSelect program.
COLUMBIA, Md., Aug. 8, 2018 (SEND2PRESS NEWSWIRE) -- Intelligent Fiscal Optimal Solutions (iFOS) received a blanket purchase agreement (BPA) to provide Financial Review Management and Resolution Professional Services to the U.S. Agency for International Development (USAID) Agency.