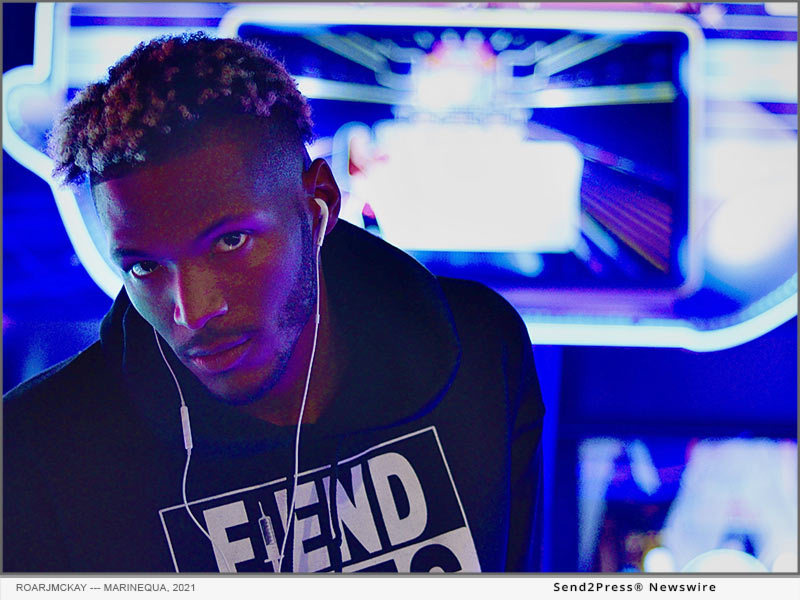 FLINT, Mich., March 2, 2022 (SEND2PRESS NEWSWIRE) -- Jonathan McKay better known by his social audience as RoarJMcKay, founder of Keeping Tabs Media, dedicates this winter's accomplishments to his grandmother through COVID-19 recovery and daughter Kali McKay as she celebrates her first birthday. Being a strong influence throughout childhood his grandmother instilled strong beliefs in literacy, mathematics, and fashion.
FLINT, Mich., Sept. 24, 2021 (SEND2PRESS NEWSWIRE) -- Jonathan McKay, better known by his social influencer tag RoarJMcKay is a psychedelic multimedia content creator hailing from Flint, MI. Harnessing the influence of psychedelia, McKay has begun to apply concepts of geometric structure and interconnectedness visually in abstract ways. After surviving the disastrous "Flint Water Crisis" and fighting a brave battle with Cancer in his saliva glands, Jonathon had a new vision for life. That new vision was "Keeping Tabs."
FLINT, Mich., Dec. 7, 2020 (SEND2PRESS NEWSWIRE) -- Local businessman, Shane Moore, is excited to announce a new and exciting entertainment experience in the Genesee County region - Escape Quest - a Spymaker Escape Rooms' brainchild. December 27 marks the date for this escape room/treasure hunt challenge that take places in the great outdoors. And, there's big prize money too.
FLINT, Mich., Nov. 20, 2020 (SEND2PRESS NEWSWIRE) -- Edupoint Educational Systems, creator of the industry-leading Synergy Education Platform for K-12 student information and learning management, is pleased to announce that Sue Gilliam, former Director of Technical Services for Genesee Intermediate School District (GISD), has been selected as the recipient of the company's 2020 Partner for Life Award.