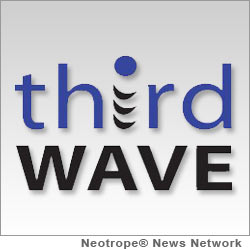 WAYNE, N.J. /New York Netwire/ — Third Wave Business Systems has chosen to partner with Volusion because of their ability to make Merchandising, Marketing, Social Media, Management, Security, and Support functions work seamlessly with business. This partnership with Volusion, a leading edge ecommerce software provider will enable Third Wave to provide one-stop shopping to their clients for creating and hosting ecommerce sites. In 2009, Volusion software completed over $2 billion in transactions.
Volusion's ecommerce merchandising options will provide Third Wave's clients with web templates, product comparisons, and integrated one-page checkout options. Volusion's management capabilities will provide robust reporting capabilities and quick order processing. And their Security and Support will ensure that clients' data is safely protected by a fully staffed professional support team. Third Wave's clients will benefit greatly from the integration of Volusion's rich ecommerce functionality and their already powerful business platform – SAP Business One. Volusion is affordable, very scalable, and when combined with SAP Business One enables our clients to increase efficiency and profits.
"We are very happy to partner with Volusion because their offerings give our clients what they need. Additionally, we can quickly integrate with SAP Business One and provide a complete solution," said Mark Breznak, COO of Third Wave Business Systems.
"At Volusion, we are continuously looking for industry-leading companies to work with and are delighted to partner with Third Wave Business Systems. Our partnership with Third Wave will allow their customers the ability to operate their business on Volusion's easy-to-use, award-winning platform. We are excited about this partnership and look forward to Third Wave's continued success," said Neil Patel, Director of Business Development and Merchant Services.
About Third Wave:
Third Wave Business Systems is recognized as a Microsoft Gold Certified Partner, SAP Business One Gold Partner, and SAP Pinnacle Award recipient. Third Wave has been an Accounting Technology "Top 10 VAR" every year since 2002. In addition to delivering superior business management system solutions, Third Wave is a top developer of SAP Business One add-ons for that provide functionality for specific business needs.?For more information, visit http://www.twbs.com or email twrespond@twbs.com.
About Volusion:
Volusion is the easiest way to open an online business. Customers will find your site in search engines, stay there, and return thanks to customizable website design and innovative selling tools. Daily operations are minimal with powerful management features. This all-in-one solution provides everything you need to succeed online. For more information about Volusion, please visit http://www.volusion.com.
Copyright © 2012 New York Netwire™ and Neotrope®. NewYorkNetwire™ is a news publication of the Neotrope News Network and a trademark of Neotrope – all rights reserved. NEWS SOURCE: Third Wave Business Systems LLC