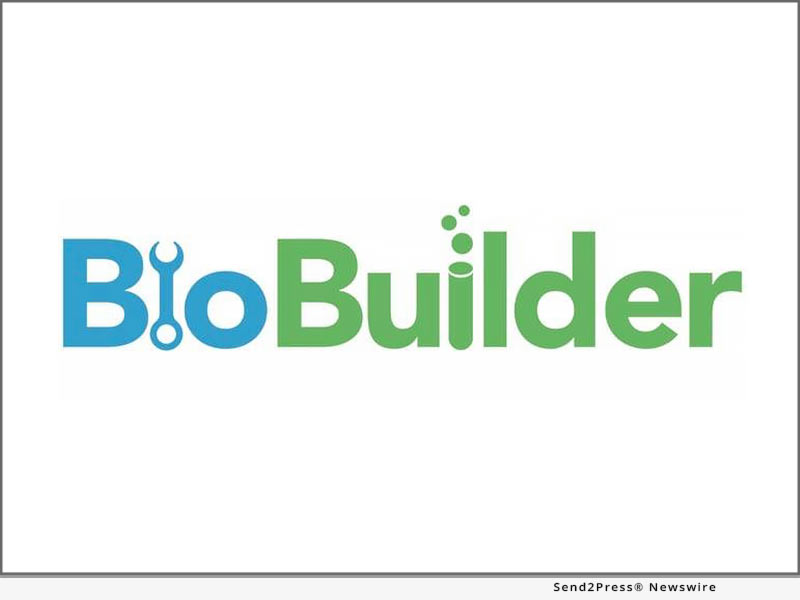 NEWTON, Mass., Jan 24, 2023 (SEND2PRESS NEWSWIRE) — The BioBuilder Educational Foundation, Inc. ("BioBuilder"), which has a decade of empowering teachers and schools to bring synthetic biology education to school districts in 47 states, today announced its launch of a strategic planning process designed to grow the bioeconomy workforce at scale in urban, rural, and tribal communities.
This effort represents an expansion of the work BioBuilder has accomplished to date in Eastern Tennessee. BioBuilder spent several years partnering with secondary schools and East Tennessee State University (ETSU). Last year, the University produced a Synthetic Biology Task Force Report that recommended a roadmap to raise awareness of career opportunities available via synthetic biology and the bioeconomy, and to create programs at the University to teach students and ready them for those jobs.
BioBuilder's next phase, in which it will build on the learning from Eastern Tennessee, is to develop a plan to grow the bioeconomy workforce across the USA, while still considering local contexts. The work will be made possible by support from Schmidt Futures, a philanthropic initiative of Eric and Wendy Schmidt that bets early on exceptional people making the world better.
Dr. Natalie Kuldell, founder and Executive Director of BioBuilder, shared, "BioBuilder is committed to inspiring students to learn and love life science, on a path to bright futures, successful careers, and a better world. We're thankful for Schmidt Futures support of our next steps, as we address the bioeconomy's shortage of trained technical talent."
Schmidt Futures is a philanthropic initiative founded by Eric and Wendy Schmidt that bets early on exceptional people making the world better. Through work with partners like BioBuilder, Schmidt Futures aims to bring talented people together in networks to prove out their ideas and solve hard problems in science and society.
Dr. Mary Maxon, Executive Director of the Schmidt Futures BioFutures Pprogram, remarked that "BioBuilder's accessible curriculum has made a substantial impact on secondary and post-secondary life-science education. We look forward to the plan they develop for scaling their early successes and expanding the geographic diversity of biotechnology opportunities."
For more information about The BioBuilder Education Foundation, please contact [info@biobuilder.org] or visit https://biobuilder.org.
About BioBuilder:
Created by an award-winning team from MIT, BioBuilder empowers teachers and schools to better serve students and employers by elevating the skills that students are taught. Founded in 2011, BioBuilder has grown to partner with schools in almost every state and around the world. BioBuilder builds confidence in teachers to learn and apply the synthetic biology curricula, and provides laboratory kits and an openly accessible textbook that enable experiential learning.
BioBuilder also works directly with district and community leaders to identify potential roadblocks to narrow the gap between science innovation and science education – at least for biology – across the U.S., and better match the skill of our nation's workforce to the needs of the synthetic biology industry. Learn more by visiting https://biobuilder.org/.
About Schmidt Futures:
Schmidt Futures bets early on exceptional people making the world better. Founded by Eric and Wendy Schmidt, Schmidt Futures is a philanthropic initiative that brings talented people together in networks to prove out their ideas and solve hard problems in science and society. To learn more about our method and the diverse types of capital and tools that we deploy, visit: https://www.schmidtfutures.com
News Source: BioBuilder Educational Foundation
Related link: https://biobuilder.org/
This press release was issued on behalf of the news source, who is solely responsible for its accuracy, by Send2Press Newswire. To view the original story, visit: https://www.send2press.com/wire/the-biobuilder-educational-foundation-initiates-plan-to-train-bioeconomy-workforce/