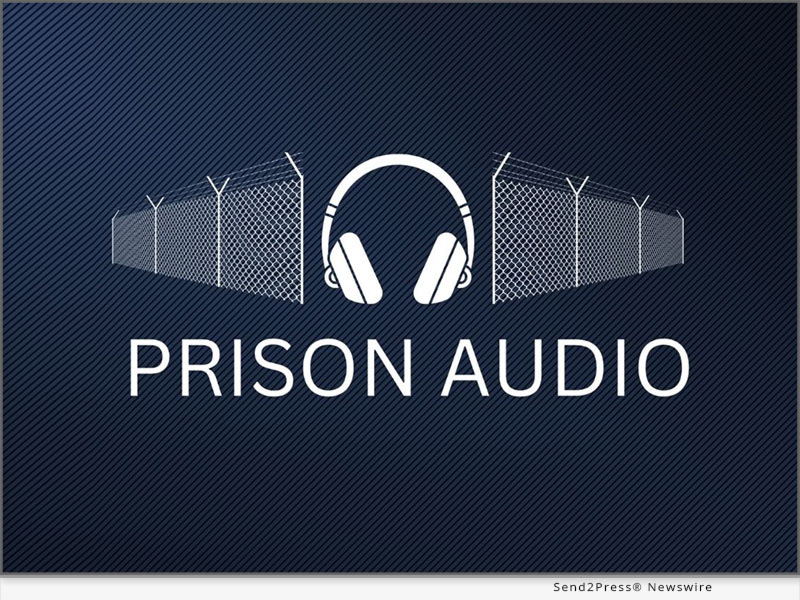 TORONTO, Ontario, May 17, 2023 (SEND2PRESS NEWSWIRE) — Being incarcerated is a world of its own that a lot of people don't know anything about. Have you ever really wondered what happens inside these facilities with the incarcerated? And what transpired in their lives for them to end up incarcerated? Founded in 2022, by William Michael Tweedy, Prison Audio is a multimedia production company that produces many prison related podcasts, which help develop and teach an incarcerated individual the ability to write and tell first person stories to the outside world.
"We work with current and formerly incarcerated men as well as women in order to get their stories shared with the public because we feel it will help change the narrative in regards to how the public views incarcerated individuals," William Tweedy said.
"Also, it will give anyone in the outside world who listens a chance to learn what goes on in prison, whether it may be good or bad," he said.
Since being founded in 2022, William has launched several podcasts and additionally have more in the pre production stages.
"We have an ongoing podcast called 'Crash: Luis Miguel Salinas Story,' which dives into LAPD's Rampart scandal as well as Luis' personal life story," William said.
Luis is serving a life sentence for an attempted murder he did not do, "So this podcast was created to spread his message and share the Rampart scandal story as it's still sadly affecting a lot of families today," William said.
"Crazy Prison Stories" is where an incarcerated person tells a story about life inside prison.
"This podcast gives real and detailed accounts of the reality of prison and what happens in these environments on a daily basis whether the stories are funny, serious, scary, sad, or transformative.
"Also, they can speak about 'Prison Rules' they live by daily. These are not infractions that the prison itself may give out, but the code of jailing. And we give them the opportunity to promote their personal projects on their episode," William added.
Then they have the "Voiceless Behind Bars" podcast with Sarah DeArmond, who also runs a nonprofit called Voiceless Behind Bars. "I do interview family and friends at times, but my main focus is on the cases of Timothy Mcgruder and Efren Medina, who are both currently fighting wrongful convictions," Sarah said.
Lastly, they have the "BCFM (Brick City Face Mask), the Dawan Ingram Story" podcast that was just created in January 2023 by Dawan Ingram and William Tweedy.
"We get the chance to tell Dawan's story and show how bad gun violence was in New Jersey in 2013. Most people can't understand why someone would get charged with a shooting if they did not do it, but this is what happened to Dawan," William said.
"If we can show how common shootings were, then we can show how it's possible to be falsely accused and that's one of our main goals," Dawan said.
They believe if they can show how growing up in an area full of gun violence affected Dawan that more people will be more inclined to him (and others) receiving a second chance in life to be released.
Prison Audio is giving the world an inside look into the lives of the incarcerated in various ways, which are authentic and raw.
"The more people that listen to any of these podcasts, it will help shed a light on the incarcerated population in so many ways and that's our purpose. These men and women are still human beings no matter how they ended up incarcerated. We're giving the public ways to at least hear them out and listen to their stories," William said.
Prison Audio podcasts are available on all major streaming platforms, including YouTube, Spotify, iTunes, and Google podcast.
Website: https://www.prisonaudio.com/
Social media:
IG: https://www.instagram.com/prisonaudio/
Twitter: @PrisonAudio
MULTIMEDIA:
VIDEO: https://www.youtube.com/watch?v=cMWWR2Gs3O4
News Source: Prison Audio
Related link: https://www.prisonaudio.com/
This press release was issued on behalf of the news source, who is solely responsible for its accuracy, by Send2Press Newswire. To view the original story, visit: https://www.send2press.com/wire/prison-audio-multimedia-production-company-gives-a-voice-to-the-incarcerated-worldwide/