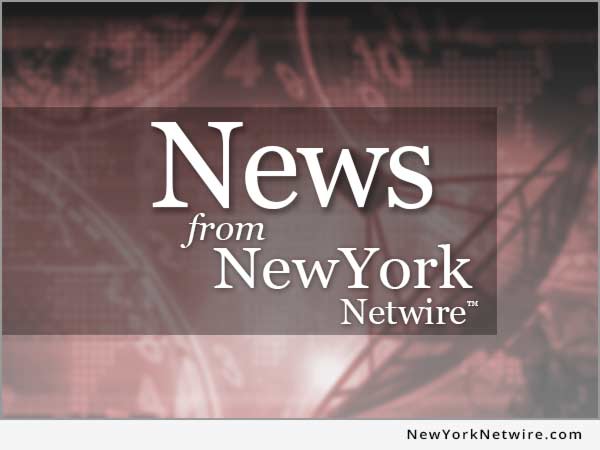 BETHLEHEM, Pa. /New York Netwire/ — HoverTech International Inc. (www.hovermatt.com), the leading manufacturer of lateral patient air transfer systems today announced the introduction of their new Model HTAIR 1200 Air Supply to be used in conjunction with the HoverMatt Air Transfer System for safe patient handling.
The HoverMatt Air Transfer System has been used extensively to assist caregivers in the lateral transfer and repositioning of patients anywhere in the hospital. When used, this system has been proven to dramatically reduce back injuries to staff caused by lateral patient transfers.
After the patient is placed on the HoverMatt transfer mattress, low pressure air from the air supply is used to inflate the mattress and, at the same time, escape from small holes on the underside of the transfer mattress.The escaping air acts as a lubricant to reduce friction which facilitates effortless transfers. The HoverMatt Air Transfer System is available in multiple styles and sizes to accommodate any patient weight, and is ideally suited for the transfer of bariatric patients.
The new Model HTAIR 1200 Air Supply has unique air flow control features which, until now, have never been available for air transfer systems. It offers a choice of two continuous air flow rates based on the size of the transfer mattress being used. In addition, it offers four adjustable air flow rate/pressure settings, which allows for easier, more controlled inflation of smaller positioning devices.
"This unique variable air control feature has never before been available on patient transfer system air supplies," said Dave Davis, the company President and CEO. "It is just another user-friendly advancement in a long line of innovations that continue to set HoverTech apart from the competition."
The new Model HTAIR 1200 is a single unit that can cover all applications. It is designed to replace both the Models AIR200G and AIR400G air supplies, which have been used up to now. It is UL Classified to conform to Standard 60601-1. For more information go to: http://www.hovermatt.com/airSupply .
About HoverTech International, Inc.:
Based in Bethlehem, PA, HoverTech is a leader in providing the healthcare industry with easier patient transfer and repositioning, resulting in a safer environment for both the caregiver and the patient. Besides the HoverMatt products, HoverTech offers a complete line of patient transfer chairs and lifts, and the unique HoverJack for air-inflated vertical patient lifting.
Copyright © 2010 New York Netwire™ and Neotrope®. NewYorkNetwire™ is a news publication of the Neotrope News Network and a trademark of Neotrope – all rights reserved. NEWS SOURCE: HoverTech International, Inc.